New brothread
Regular price
$20.99
Sale price
$18.99
Unit price
per
Sale
Sold out
  About this item
√ NOT ONLY HOLDING 3 SPOOLS - Our thread stand can hold up to 3 spools threads and each thread can then be threaded through the corresponding plastic hoop provided vertically above each spool position. This thread stand also has storage space for 12 prewound bobbins, pins and other small accessories - thus also helps you organize better on your working platform.

√ FEEDING THREADS SMOONTHER AND EASIER - Our thread stand enables smoother flow of thread off the spool - thus eliminating any possibilities of tangles or thread getting stuck/snagged to avoid breaking or skipping of stitches during embroidery, this surely will make your embroidering and sewing experiences happier and easier.

√ WIDER SPOOL HOLDER COMPATIBILITY - Our thread stand allows you to hold small to huge size spools equally well for domestic embroidery, quilting, serger or sewing. It makes your embroidery, sewing, quilting or serger process hassle-free, and allows you to focus more on your creativity rather than basic problems. It also helps you refill bobbins from huge spool bobbin threads.(Note: Our thread stands are not sturdy or heavy enough for the industrial sewing, quilting and serger machines!!!)

√ EASY ASSEMBLY AND DISASSEMBLY - Our thread stand has clear instruction on the bottom of box, you can assemble the parts properly and easily to be workable thread stand. Of course you also can disassemble the threads stand easily for convenient storage into the box.

√ 100% Quality Guarantee + 100% Risk-Free Satisfaction Guarantee from us. (Note: You will ONLY get the thread stand. The threads, bobbins and clips in the pictures are NOT INCLUDED in the package for this sale!!!)
New brothreads - EMBROIDER AND SEW YOUR LIFE!
Do you want to use Huge Spools instead of Mini Spools with basic colors for embroidery and sewing to save money and time, but there is no proper place to locate Huge Spools on your home based machines?





Is your thread breaking every few minutes or are you finding that the unwinding of your thread is not as smooth as you wanted it to be?





Is the built-in spool holder of your embroidery & sewing machines or sergers limiting you to use only single standard spool size, and you want to have some flexibility to be able to fit a wide variety of spool sizes?





★★ Now, New brothreads has prefect solutions for all these problems and you surely will love it for its amazing features and benefits:



√ Feeding threads much smoother and more effortless
√ Eliminating frequent thread breaking or skipping of stitches problems
√ Accommodating wide variety of thread spool sizes – from small to huge equally well
√ Holding up to 3 spool threads
√ Having storage space for 12 bobbins, pins and clips
√ Tall enough to have a hung line above your machines to make feeding tangle-free
√ Refill your bobbins easily
√ Stable design to stand firmly
√ Nice 4 colors' choice pink, white, yellow, black
√ Easy to assemble and disassemble according to the instruction on the box
√ Smart Size - 4.25 x 7.88 inches at the base and 13.50 inches height



100% Quality Guarantee and Customer Satisfaction





SO ORDER IT AND TRY IT NOW !!!
Share
View full details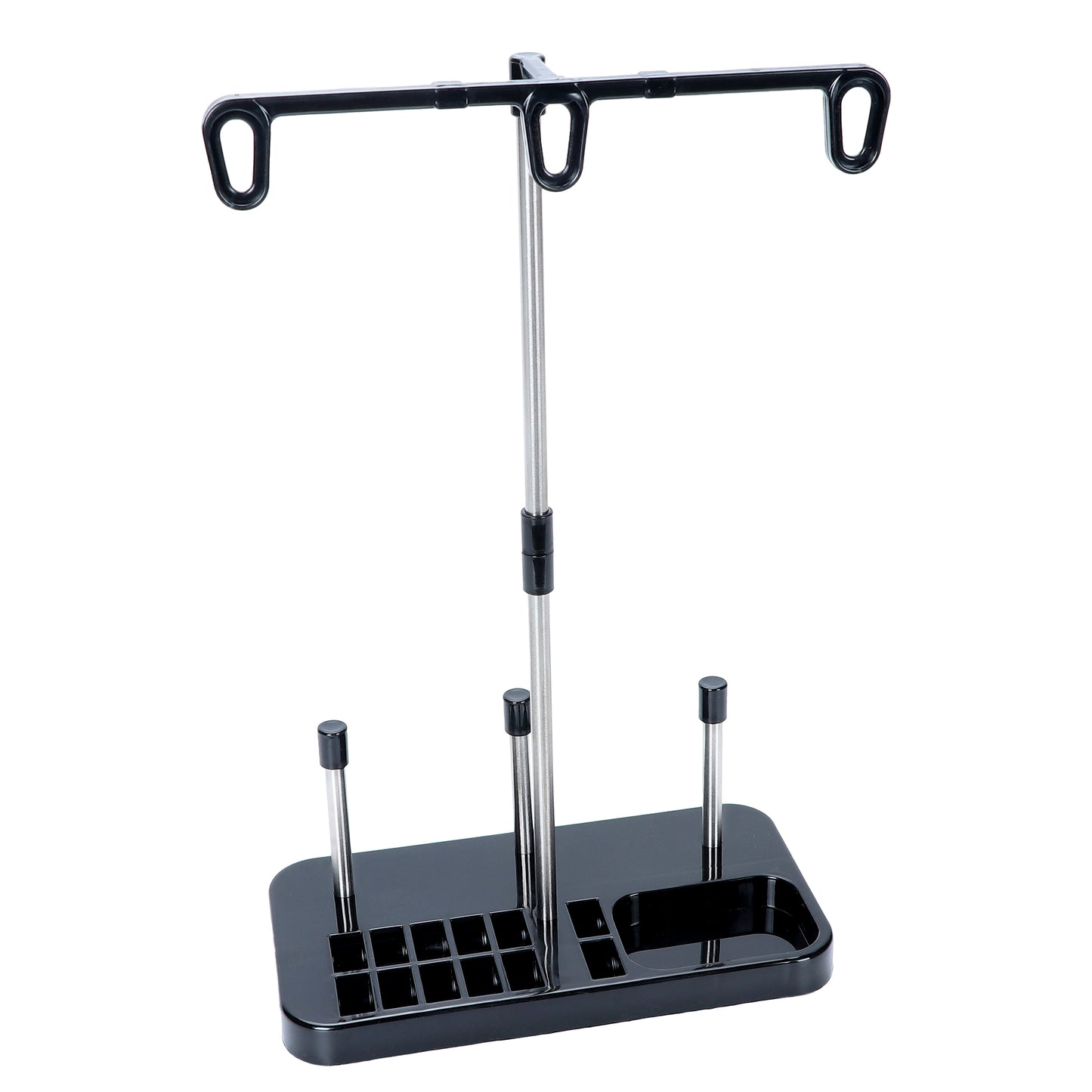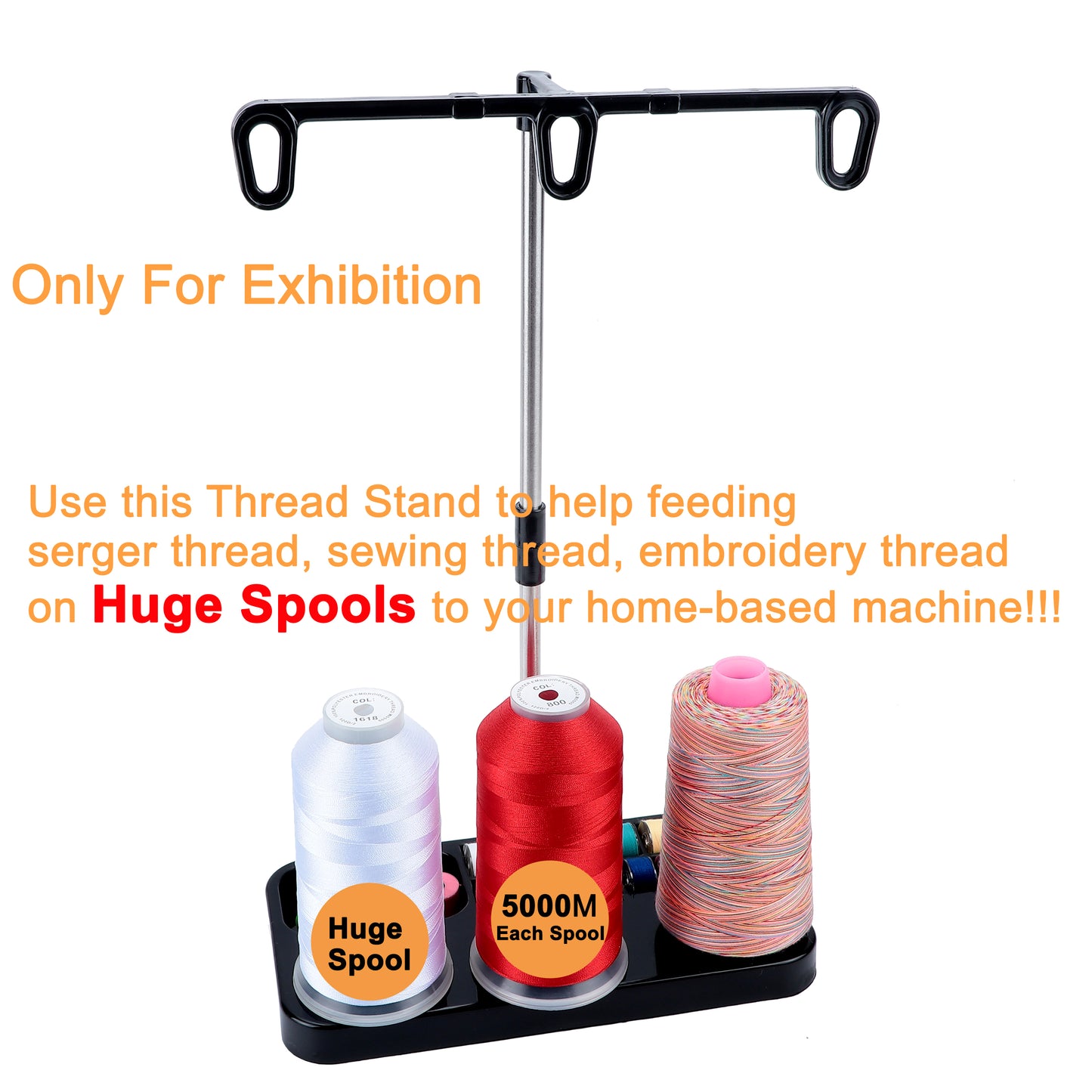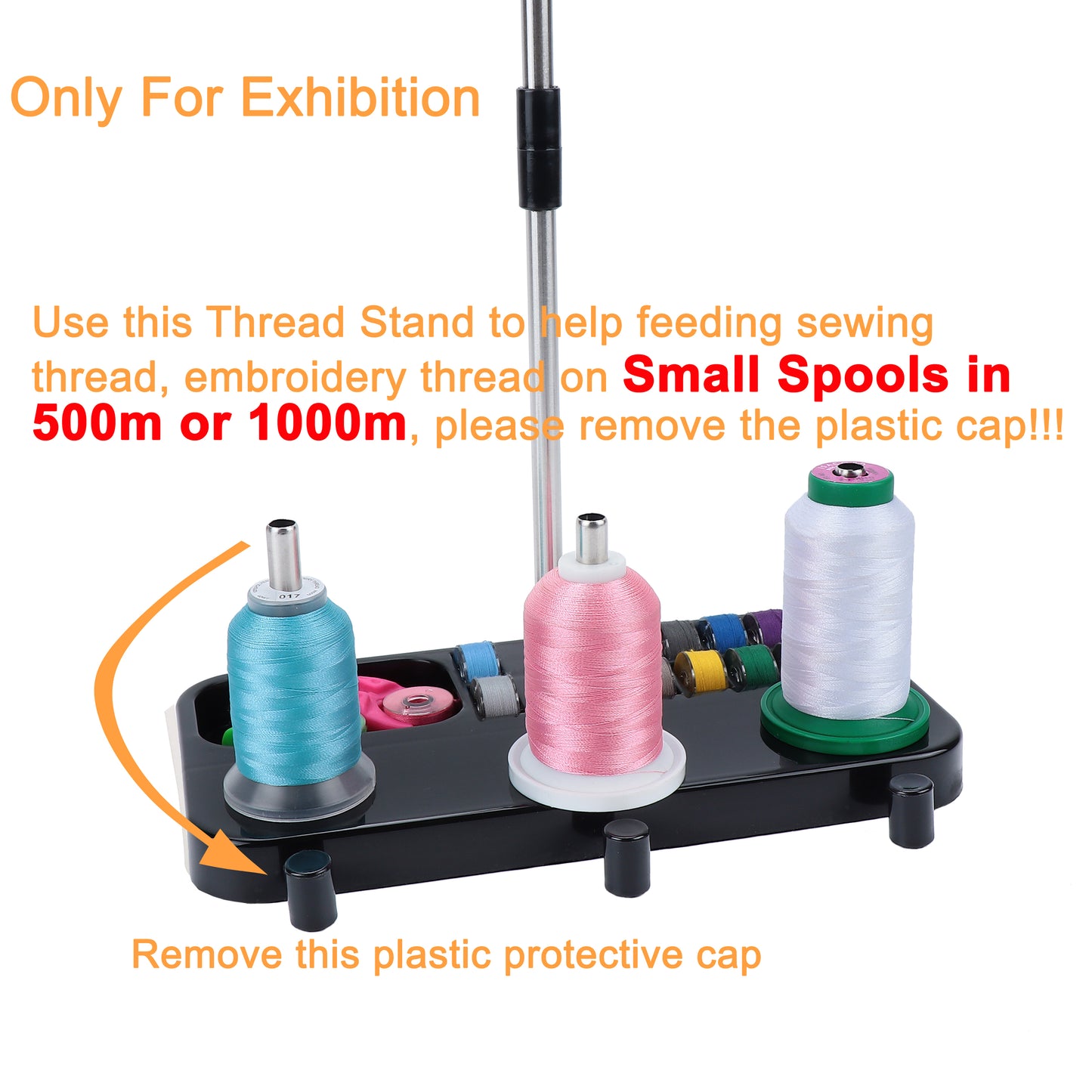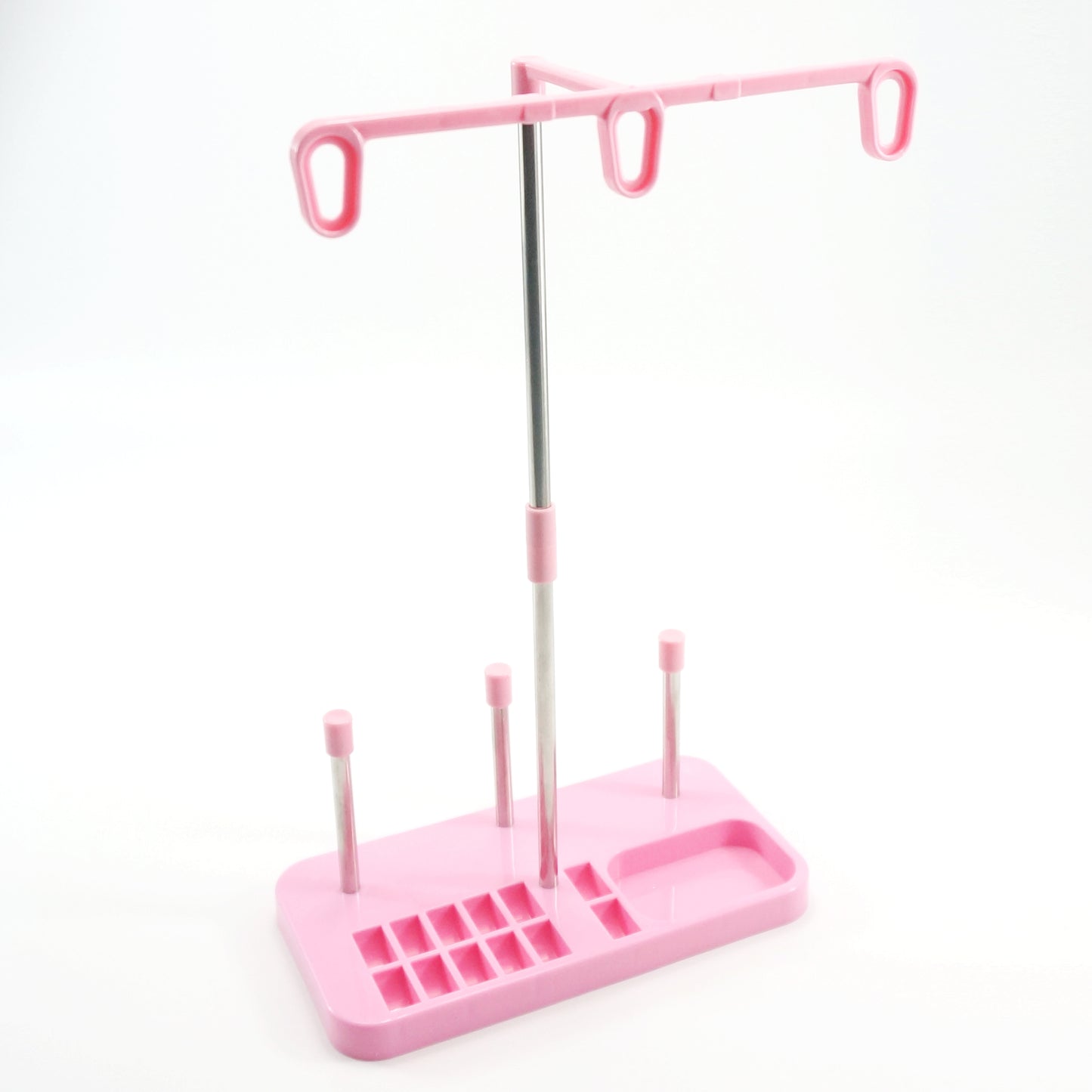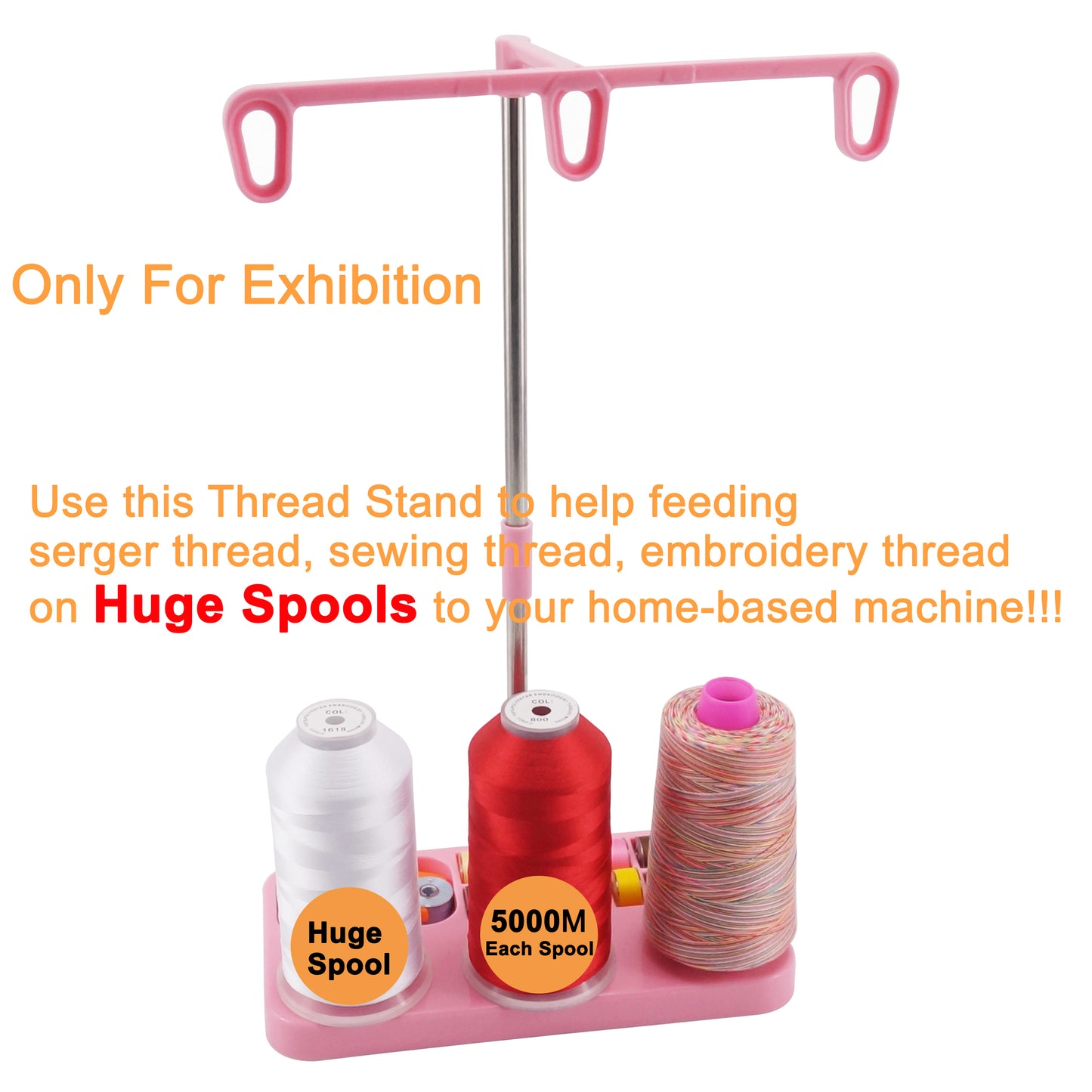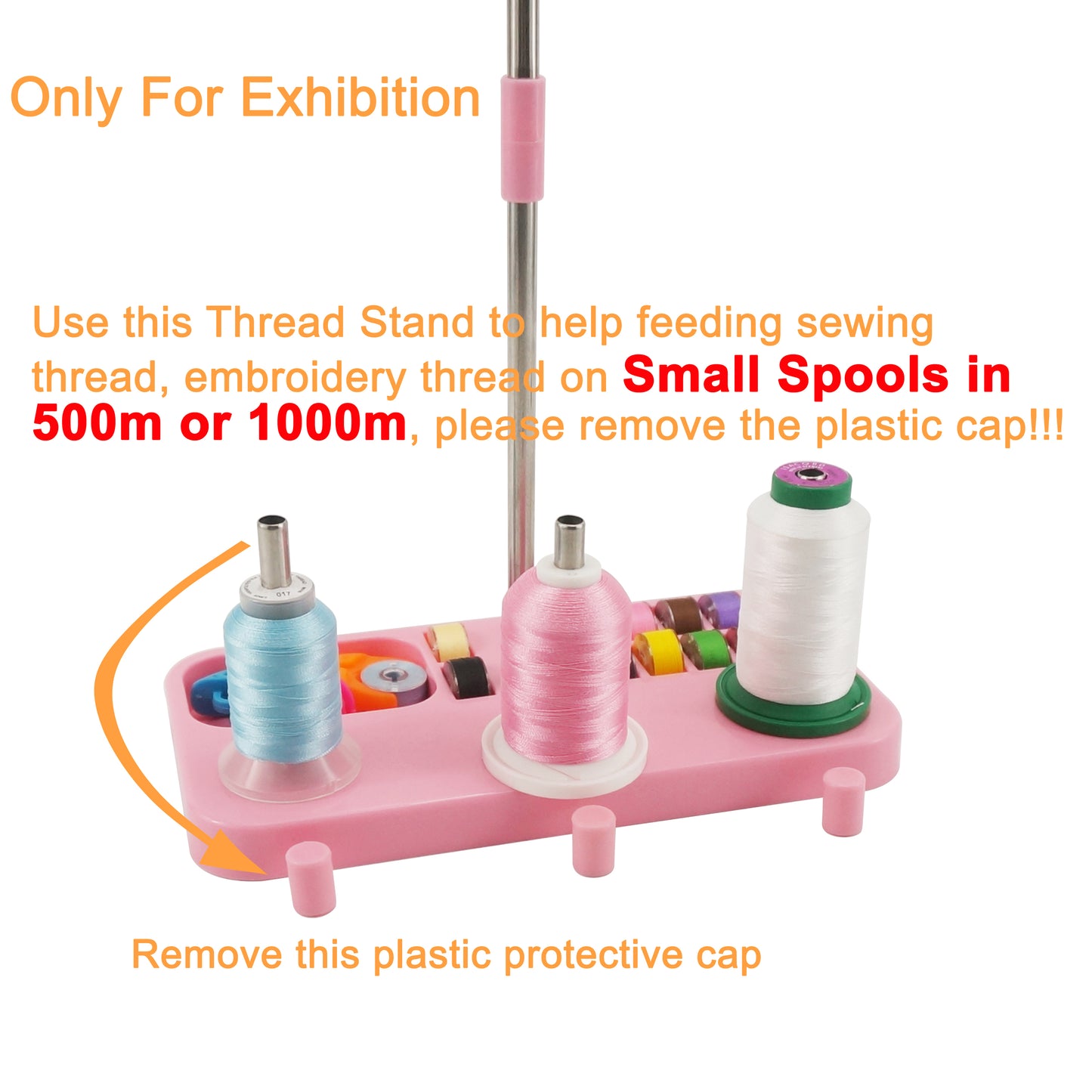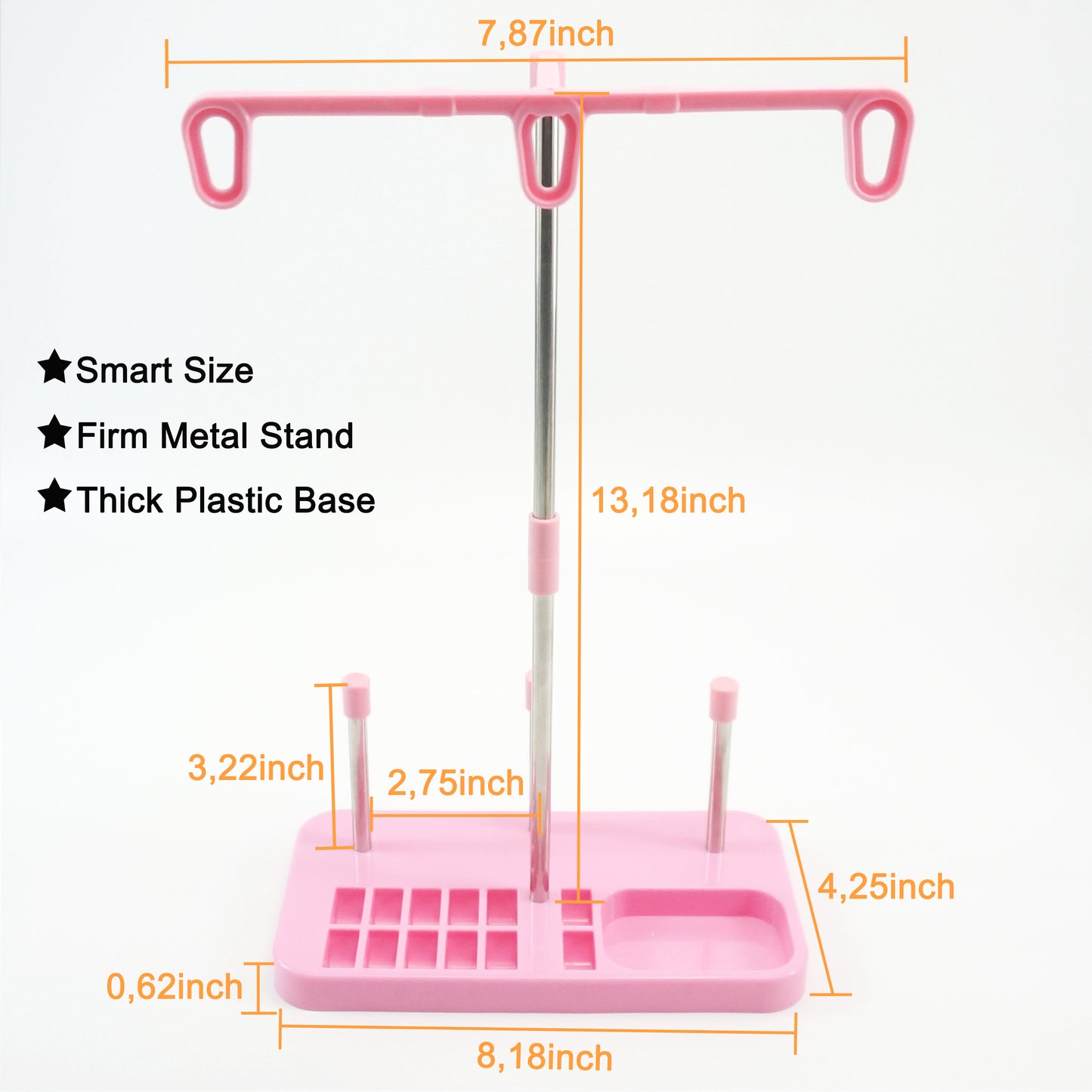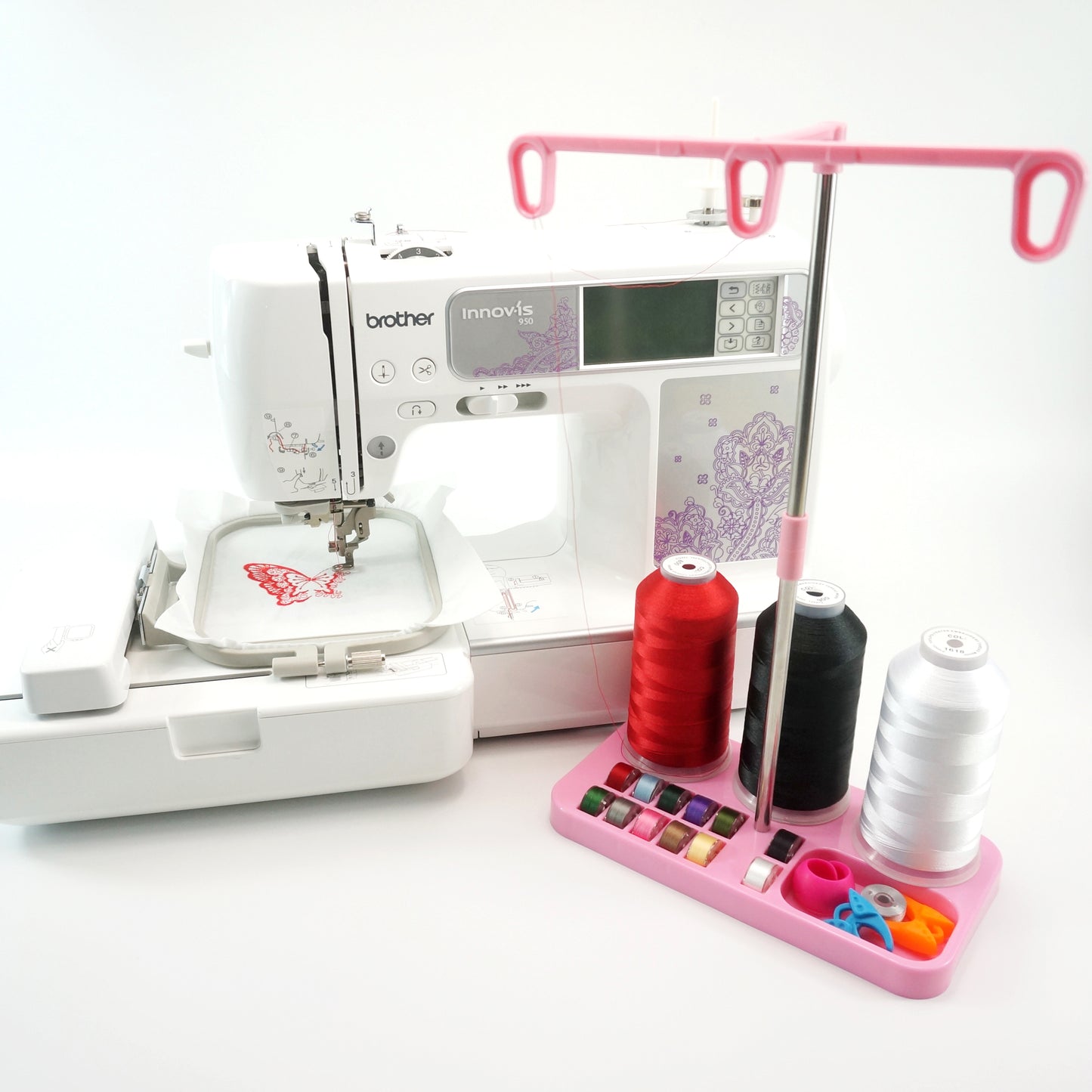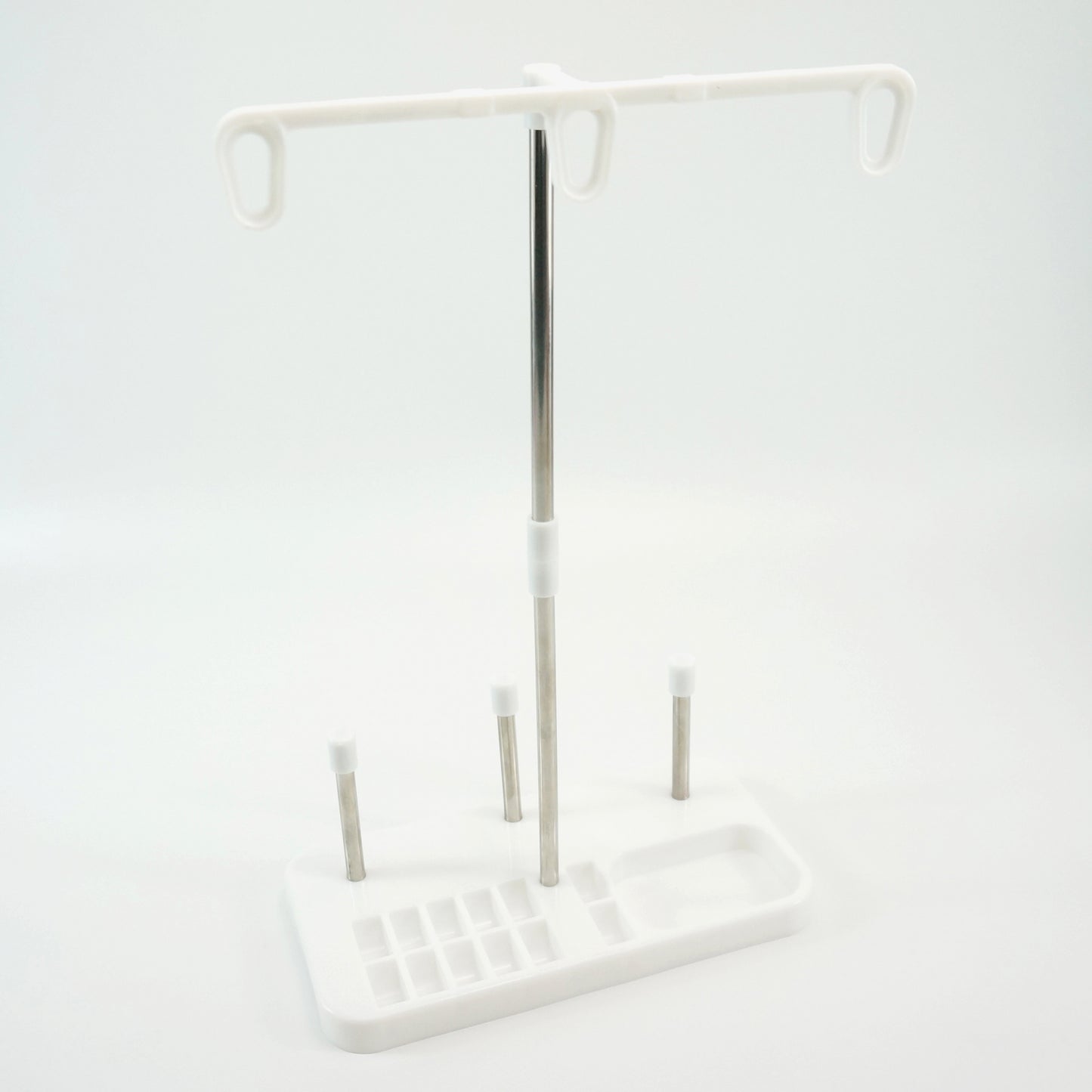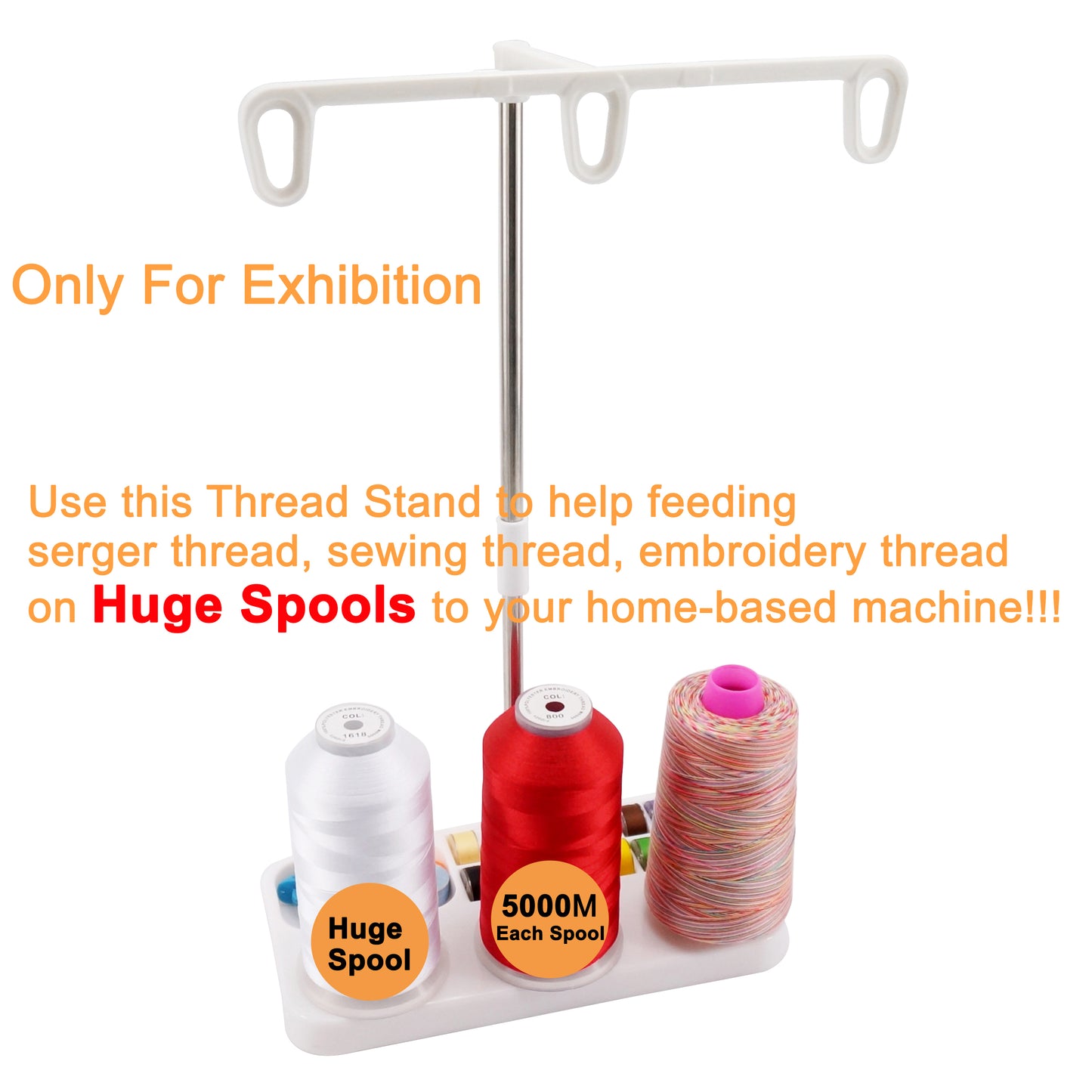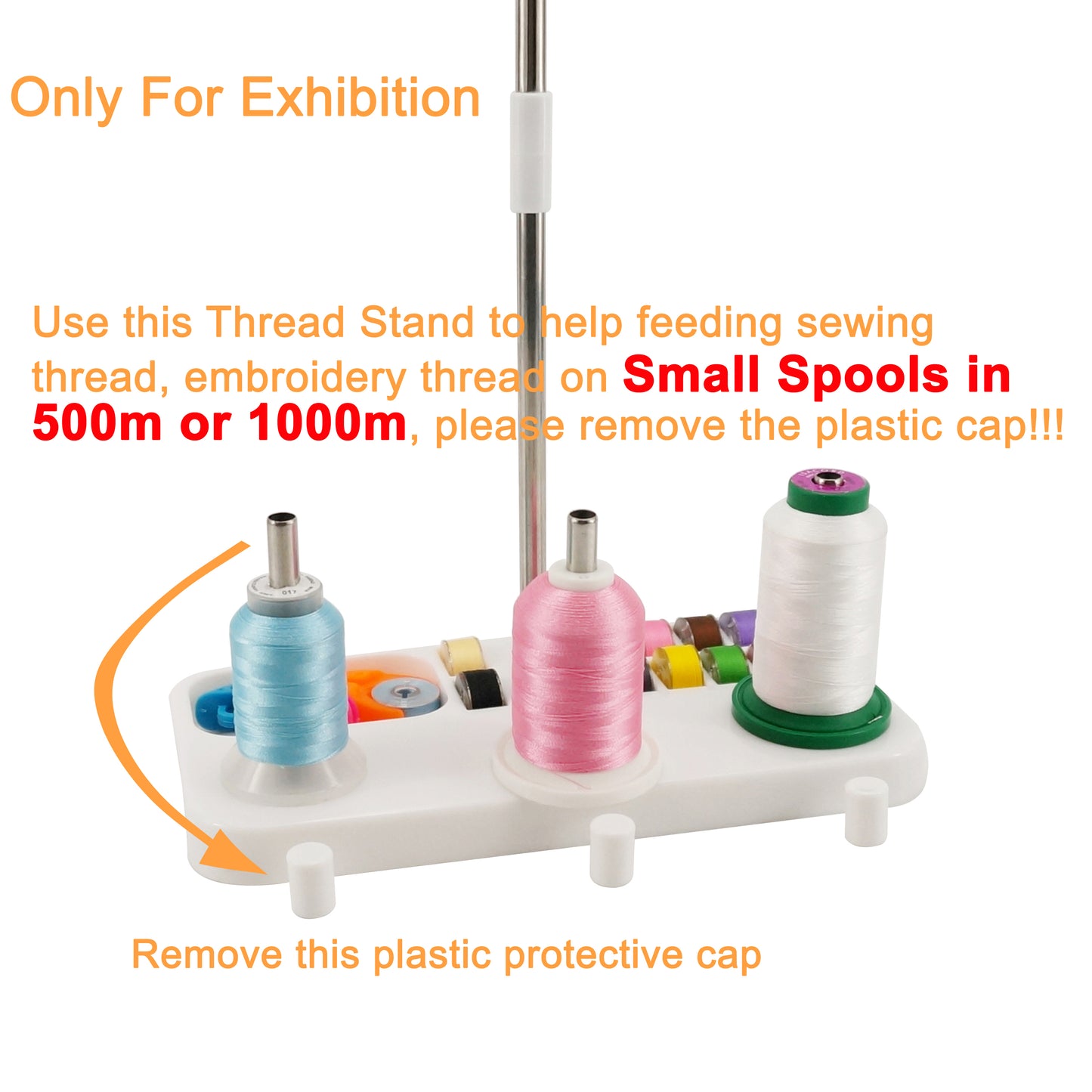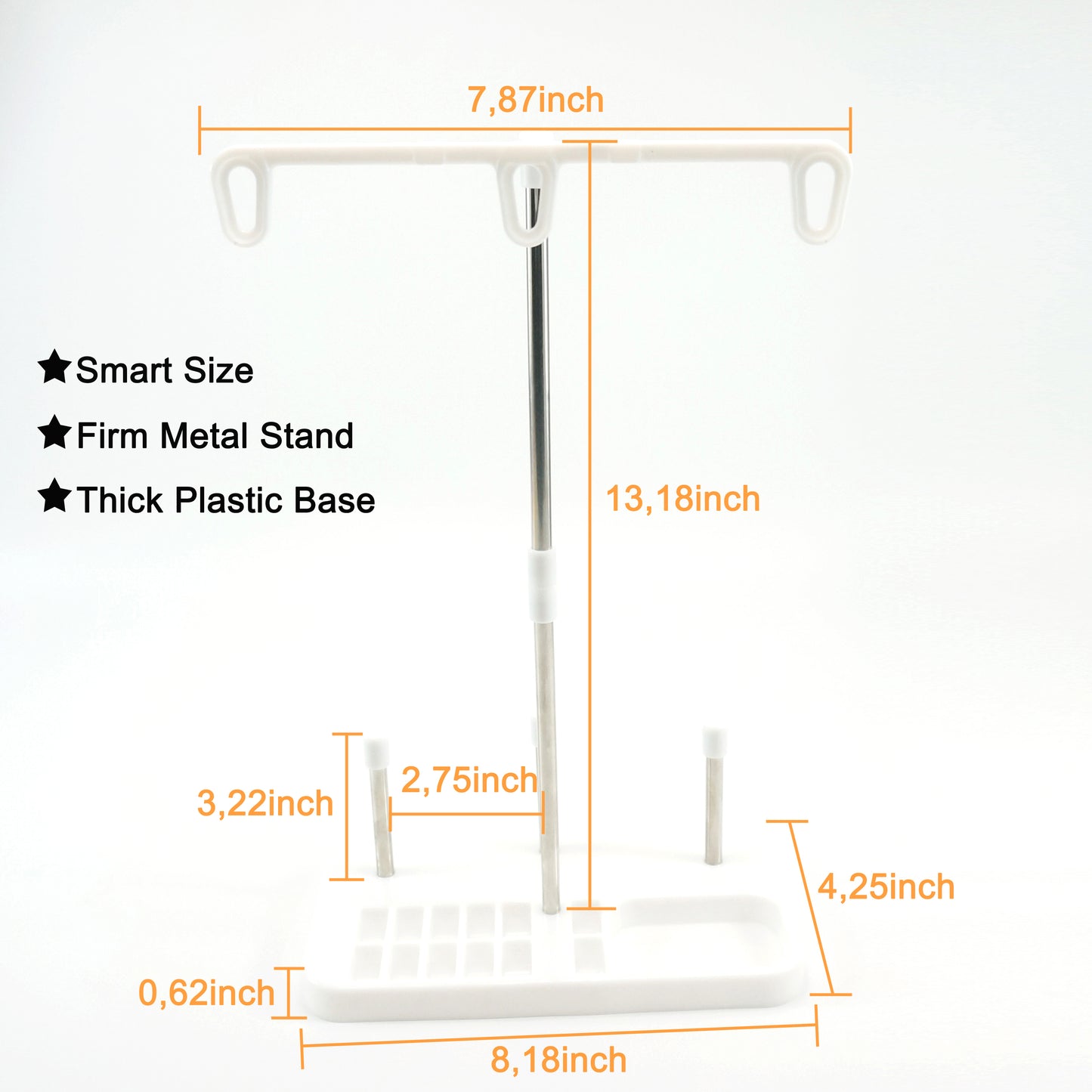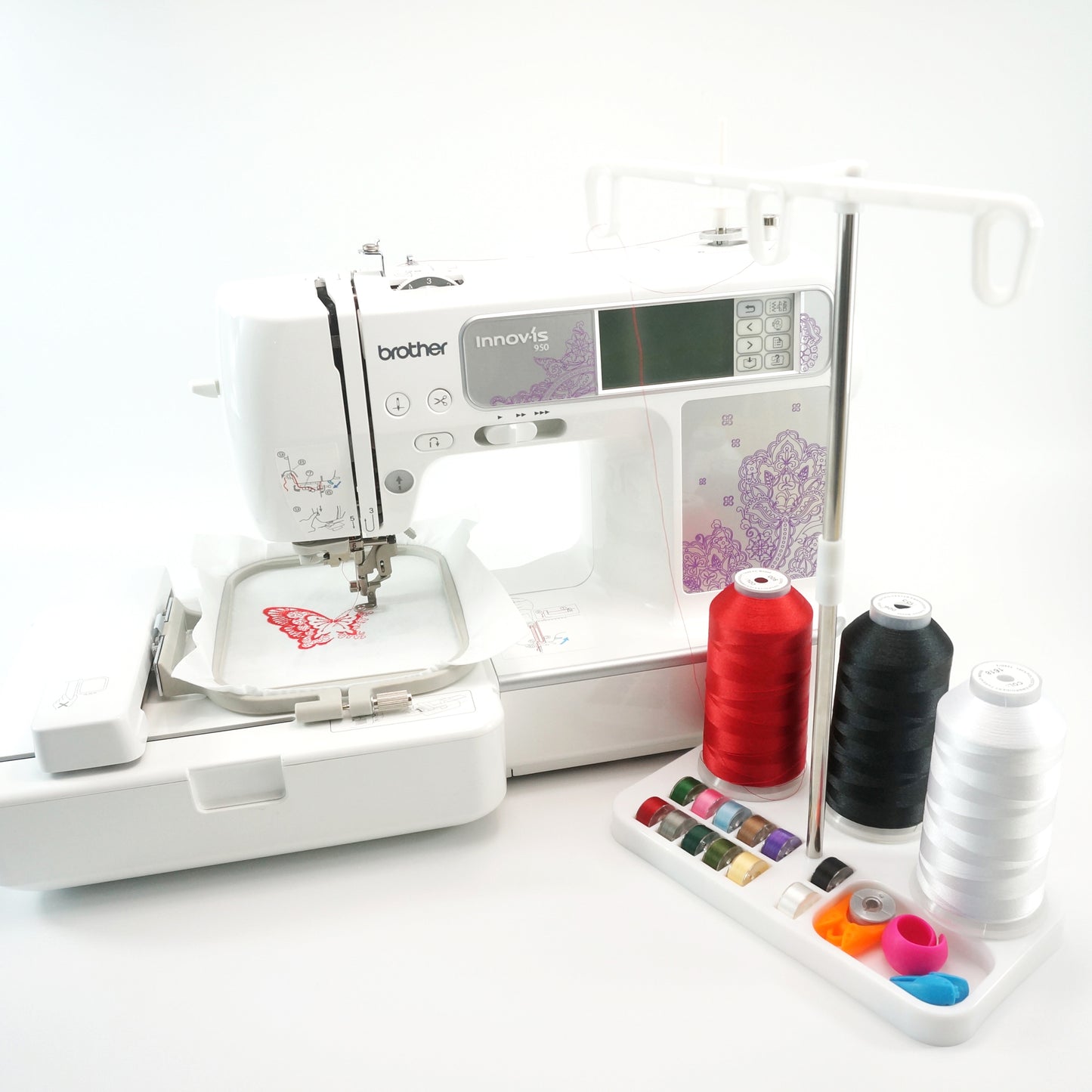 Find More Tips about Items
Download color card

New brothread 40 Brother Colors

New brothread 63 Brother Colors

New brothread 80 Janome Colors

New brothread Variegated Colors

Tips: We have two color assortments. One is from Brother color assortment, the other is from Janome color assortment. They have different color shade even they can convert with each other using conversion chart. The color with N is from Janome color assortmet, the color without N is from Brother color assortment.

Brother color assortment:

New brothread 40/63 Brother Colors 500M

New brothread 42/64 Brother Colors 500M

New brothread 40/60 Brother Colors 500M with Box

New brothread 40/60 Brother Colors 500M with Box

New brothread 50 Spools 500M

Janome color assortment: 

New brothread 80/30 Janome Colors 500M

New brothread 80/32 Janome Colors 1000M

If you need conversion chart for Janome Color and Brother Color, Please feel free to contact us by email, we will send to you ASAP.
How to choose embroidery stabilizers
Which embroidery machine hoop fit into my machine

New brothread Embroidery Machine Hoop 3 in 1 Set (SA431+SA432+SA434)

Brother Innovis 990D/955/950D/900D/500D/97E/95E/90E

Brother Innovis NS1750D/NV180/M280D/M240ED/M230E

Brother LB7000/7000BNDL/7000PRW/6800/6800PRW/6800THRD/6770/6770PRW/5000/Brother LB6950

Brother SE625/600/425/400/350/270D/SE 630

Brother PE550D/540D/535/525/500/400D/300S

Brother SB7500/7050E HE240/120/1

Baby Lock Verve/Sofia 2

 

New brothread Embroidery Machine Hoop 4 in 1 Set (SA442+SA443+SA444+SA445)

Brother PE810L/800/780D/770/750D/700/700II

Brother Innovis NS2750D/NS1150E/1250D/1200/1000/780D/750E/700Ell/700E/innovis F480

Brother SE1900/1800

Baby Lock Accord/Emore/Ellure Plus

 

New brothread Embroidery Machine Hoop 4 in 1 Set (SA437+SA438+SA439+SA441)

Brother Innovis VE2300/VE2200/VM6200D/5200/5100

Brother Innovis 6750D/6700D/6000D/5000/4750D/4500D/4000D/4000/2800D/2500D/1500D/1500

Brother Innovis NQ3600D/3500D/1600E/1400E/NQ1700

Brother Innovis NV2650D/NV2600/NV870SE/NV800E/Brother Innovis NV2700

Brother Innovis XP2/1 XV/8550D/8500D

Brother Innovis BP3500D/2100/1400E

Brother Innovis Ie/I/V7/V5/V5LE/V3

Baby Lock Aerial/Aventura/Aventura II/Altair/Destiny/Destiny II

Baby Lock Ellageo Plus/Ellegante/Ellegante II/Ellegante 3/Ellisimo/Ellisimo Gold/Esante

Baby Lock Flare/Flourish/Flourish II

Baby Lock Journey/Meridian/Pathfinder/Solaris/Solaris 2/Spirit

Baby Lock Unity/Vesta
Know better about bobbins

Difference Between Size A bobbins and Size L bobbins

The only difference between Size A bobbins and Size L bobbins is the height.

The height of Size A bobbins is 11.4mm/0.448";The height of Size L bobbins is 8.9mm/0.315". Both bobbins have the same diameter, but size A bobbin is a little taller than size L bobbin.

Size A is used by most sewing machines. If your machine makes regular sewing and also you can do computerized embroidery is very portable that your machine use this type of bobbin.

Size L is the most common embroidery bobbin for commercial and home based embroidery machine.

If you don't know which bobbin your machine needs, please feel free to check with us!