About Us
New brothread Motto: Embroider & Quilt Your Life
New brothread is a very professional Manufacturer and Supplier for all machine and hand Embroidery & Quilting & Sewing Supplies Since 1990.
We owned TOP high quality machines including Twisting machines with Italian technology and Winding machines with Germany technology to supply our Embroidery & Quilting & Sewing Threads in high quality.
We are planning to supply all the Embroidery & Quilting & Sewing Supplies as much as possible, which can fulfill our clients in Maximum to purchase all these Embroidery & Quilting & Sewing Supplies from New brothread One-Stop Service.
Our mission is to supply our Embroidery & Quilting & Sewing Supplies in Incredible Value and Wonderful Customer Experience.
New brothread always think what you think, do what you do, love what you love!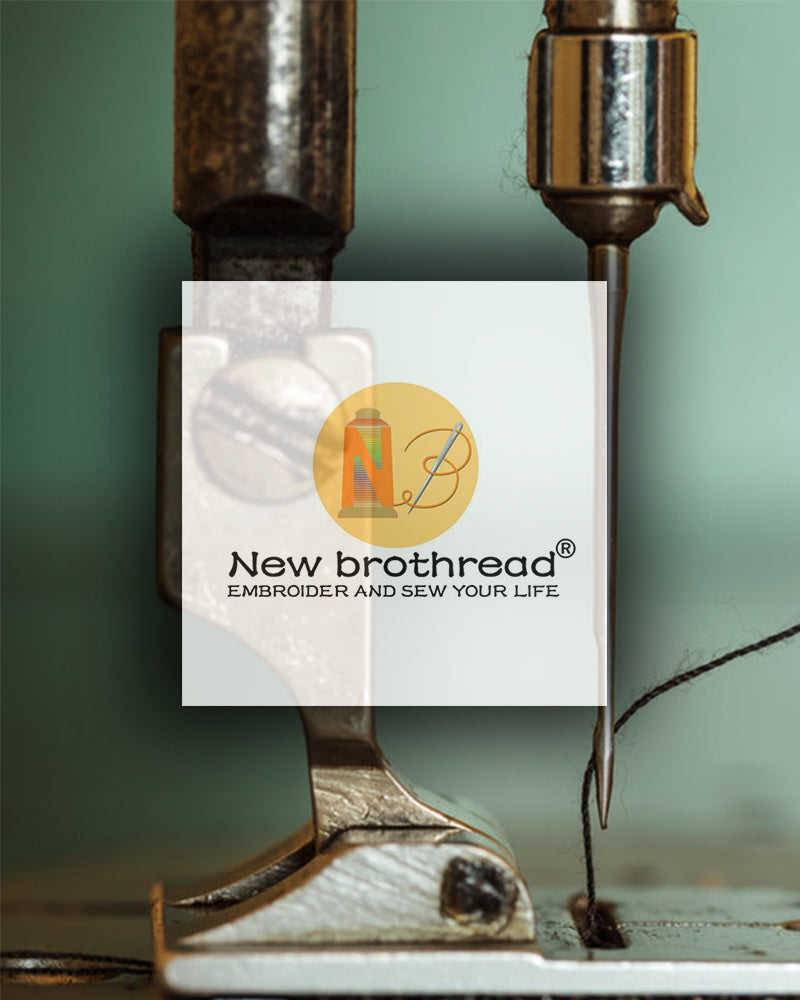 Story of New brothread
New brothread is a company with a long manufacturing history for embroidery machine thread and other related items, but it is young, innovative and dynamic. Founder Thomas is a positive, thoughtful activist. From the beginning of the creating the brand, Thomas was aiming to provide good quality embroidery accessories with affordable price to embroidery sewing lovers around the world. He hopes for the embroidery project creation process could bring these lovers happiness. After working day and night, relying on the increasingly mature online shopping system, New brothread was finally promoted into a world-famous brand.
We the world class embroidery machine thread production factory.
We have a professional sales team are good at analyse data and understand the customer needs, so that the product can largely meet almost every customer's needs.
We have the positive after-sales team who can give responses to customer's question promptly and are professional to address the issues during machine sewing and machine embroidery.
Why New brothread?
At New brothread, we are dedicated to fulfilling the dreams of embroidery enthusiasts and businessmen. Our mission is simple: to provide top-notch embroidery supplies affordable for everyone.
20+ Sales Countries

New brothread is a global famous brand. Products are sold to all countries around the world, covering five continents.

As a leading brand in the embroidery & sewing industry, we have cooperated with many well-known brands such as Brother, Janome ...

1500+ Colors Shades

As one of the largest manufacturers producing embroidery machine thread in the world, we have more than 1500 colors in stock. Now New brothread chose the most popular colors and sold in single huge spool 5000M each, to satisfy the demands of our customers who can purchase different colors in different quantities as their will.

15000+ Loyal Customers

We have more than millions of loyal consumers who will purchase our embroidery thread, stabilizer... again and again. All the products are highly praised by consumers. We insist on producing high-quality products with good price.
Everything You Need for Embroidery, Sewing, Quilting
New brothread are delicated to provide all sewing & sewing accessories with best quality and best quanility